5th NATIONAL EXHIBITION OF SCOUT/GUIDE PHILATELY
*************************************************************************
V EXPOSICIÓN NACIONAL DE TEMÁTICA SCOUT-GUÍA
Club Filatélico de Scouts y Guías organized the V National Exhibition of Scout/Guide Philately (the fourth with international participation) in Madrid November 13 to November 15, 1998.
El Club Filatélico de Scouts y Guías organizó la V Exposición Nacional de Temática Scout-Guía (4ª con Participación Internacional) en Madrid del 13 al 15 de noviembre de 1998).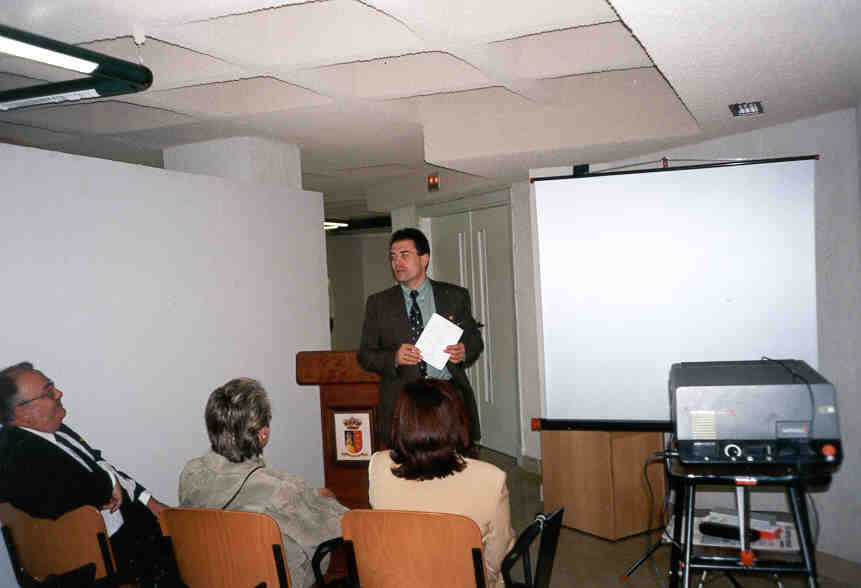 "Czech Scout Post" presentation by Mr. Benito Gónzalez Bugallo.
Presentación "El Correo Scout Checo" por Benito González Bugallo.


Visit during Opening Ceremony in the Exhibition (conducted by the President Mr. Luis Martinez de Salinas).
Visita durante la inauguración de la Exposición, dirigida por el Presidente Luis Martínez de Salinas.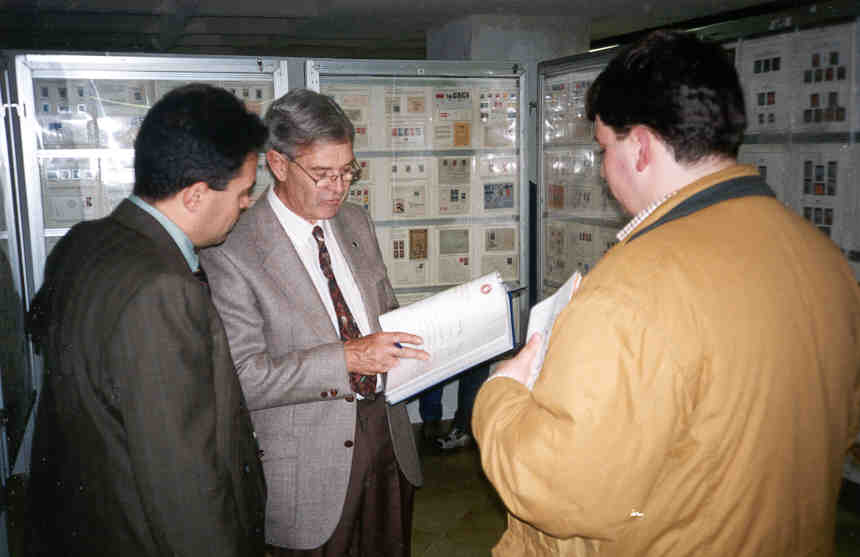 Club Members during Exhibition (with John Ineson from G.B.).
Socios del Club con John Ineson (G.B.) durante la Exposición.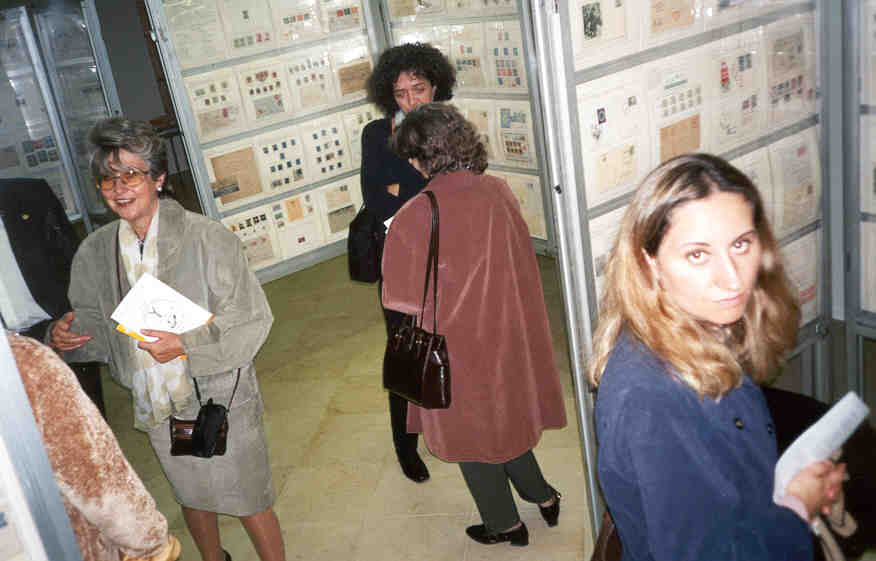 Visitors and members during Exhibition.
Socios y visitantes durante la Exposición.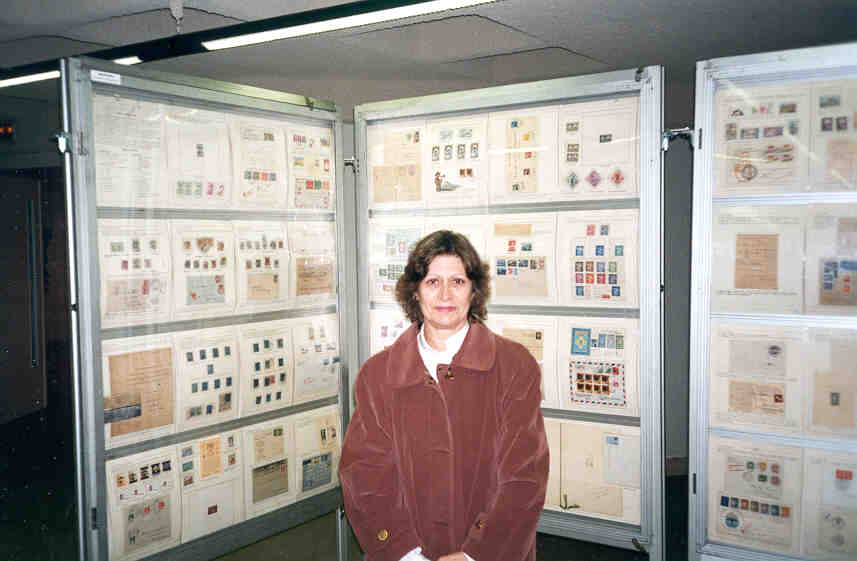 Esteban Perez Rubio (past president) Collection with his widow Ana Maria.
Ana María, viuda de nuestro segundo Presidente Esteban Perez Rubio, con su colección.


Rovers working during Exhibition.
Rovers trabajando durante la Exposición.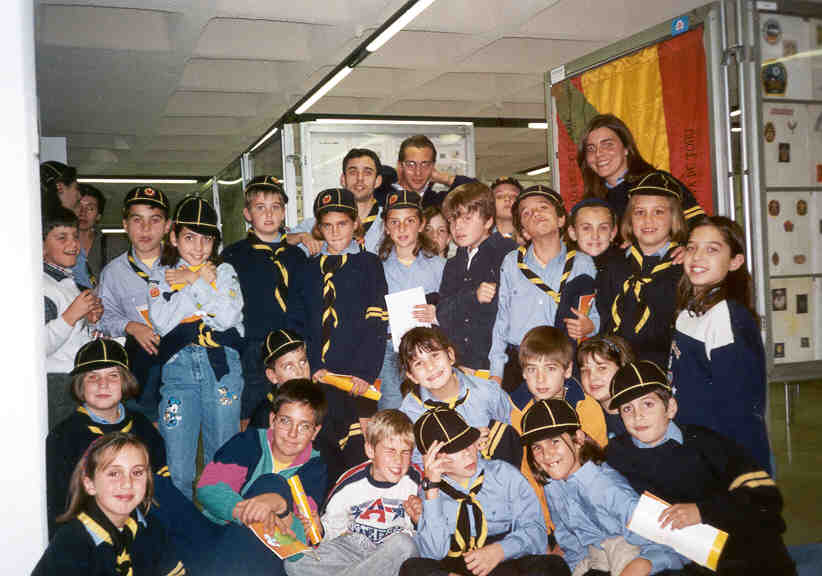 Cub Scouts.
Lobatos.


Fraternity Dinner.
Cena de Fraternidad.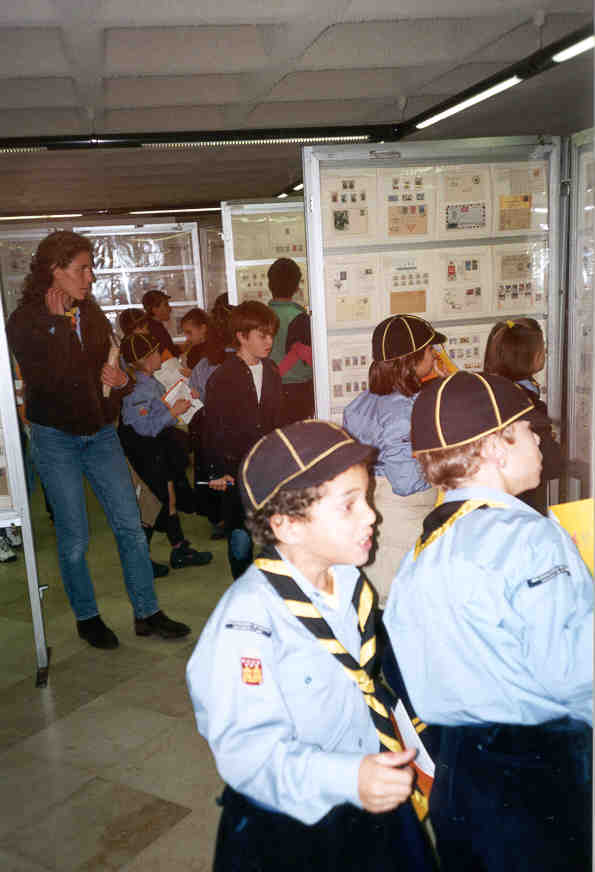 Cub Scouts visiting Exhibition.
Lobatos visitando la Exposición.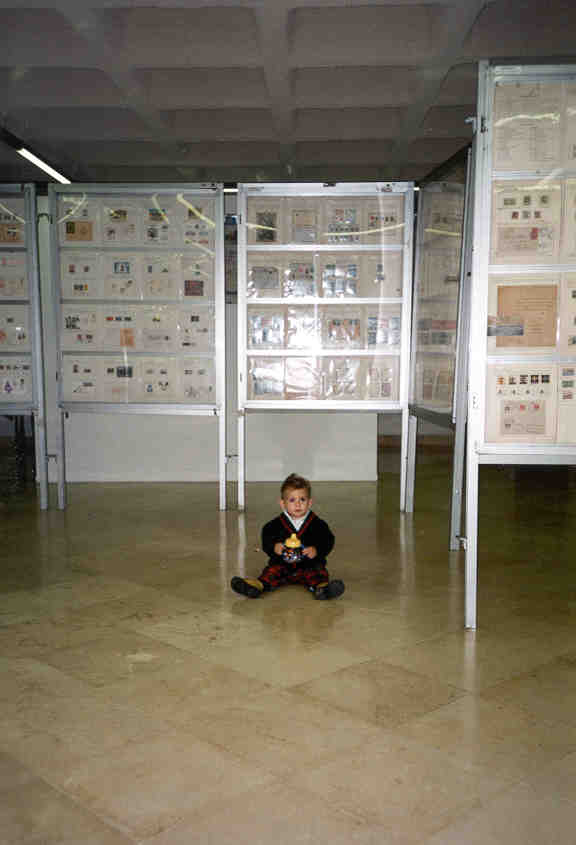 The youngest Exhibition visitor, a girl.
Visitante más joven de la Exposición, una niña.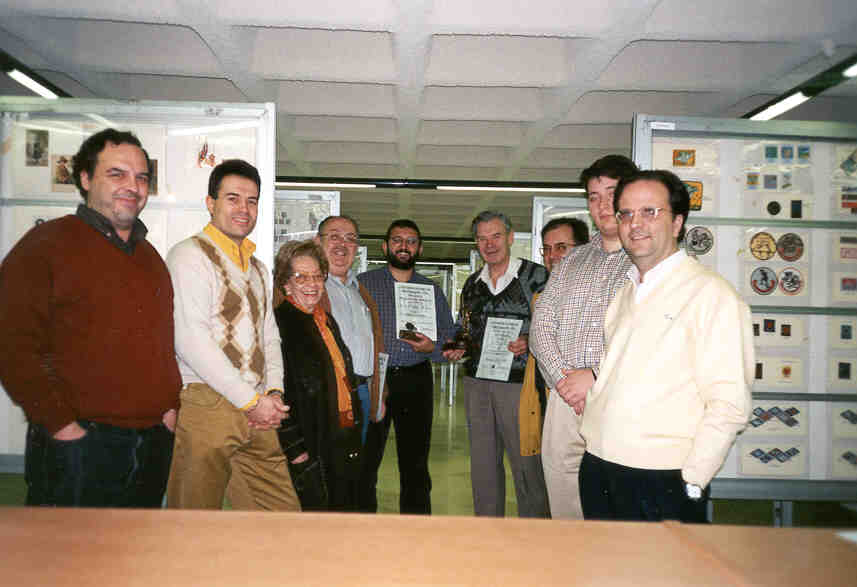 Final moments in the Exhibition (Members with John Ineson and our "Philatelic Mother" - she has taught a lot of us - Mrs. Pilar de Alfaro).
Momentos finales de la Exposición (Socios con John Ineson y nuestra "Madre Filatélica" - ella nos enseñó a muchos de nosotros - Doña Pilar de Alfaro).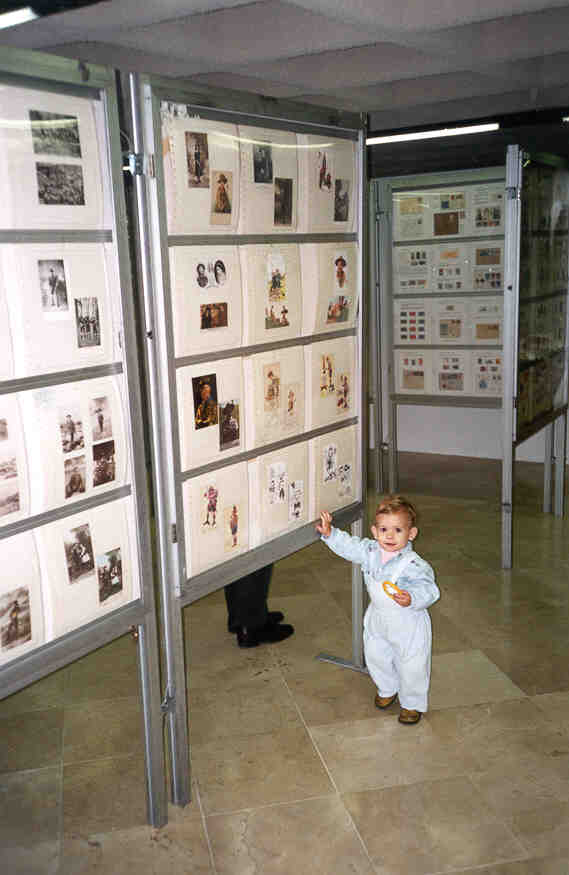 Another picture of a girl, the youngest visitor.
Otra foto de la niña que fue la visitante más joven.